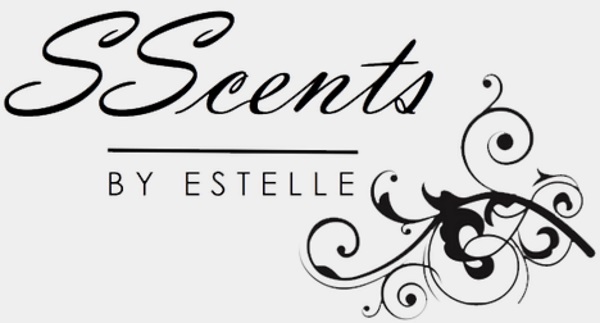 Company History
S Scents by Estelle was born from a passion for fine fragrances. We offer customers a more affordable alternative to well known, top selling international brands. ** Disclaimer: The Generic Equivalent fragrances from S Scents by Estelle have no affiliation with the original manufacturers/designers. Our interpretations of these fragrances were created through reverse engineering, and the purpose of this description is to give the customer an idea of scent character not to mislead or confuse the customer.
Founded in 2011 by businesswomen and entrepreneur Estelle Fillies, S Scents by Estelle has been providing customers with the finest quality oil based fragrances imported from Switzerland and blended locally with the finest quality Ethanol Alcohol (Cosmetic Grade Alcohol).
S Scents by Estelle realizes that people are the key to our success, our distributors, customers, suppliers and personnel are our business. We believe in absolute integrity, efficiency, service and product excellence. Quality is an integral part of the way we do business, which is why we've partnered with a supplier from Switzerland for the "Swiss quality seal".
We offer ordinary people the opportunity to become a part of our success. We provide them with an exceptional product, service and knowledge to earn above their own expectations. S Scents by Estelle has changed the lives of hundreds of people all over the 9 provinces and across our borders.
Our Mission statement
S Scents by Estelle will not compromise on Service, Quality, Reliability and Flexibility. We believe in building long term relationships with our distributors and customers. We capitalize on the lack of service and quality offered by our competitors and rise to the challenge of going the extra mile to provide exceptional service, consistent quality and affordability.
Our quality guarantee
S Scents by Estelle undertakes to refund you for your purchase should you not be 100% satisfied, providing the item is returned in it's original state, and within 30 days from date of purchase. Our fragrances are not tested on animals.
Customer Loyalty Programme
We've recently introduced a Customer Loyalty Card, which entitles you to a FREE 30ml after every 10th purchase from S Scents by Estelle.
Our Range
S Scents by Estelle have an extensive range of oil based fragrances available in a Ladies 10ml Pure Oil roll-on, 30ml blended with Alcohol and 60ml blended with alcohol, Gents 50ml blended with alcohol. We have 82 ladies fragrances and 45 Gents fragrances.