Beeline is the leading factory shop for the baby and children casual wear clothing market, both winter and summer. Established +/- 40 years ago, Beeline has become synonymous with quality kids clothing at unbeatable prices. All our items are of the best quality and consist of overruns, returns and a small number of rejects.
The store was recently renovated and is now bigger and better than ever.
Both boys and girls are catered for, from ages 0 – 16 years. New stock arrives daily and items for sale change continually. Items are generally 35% cheaper than the normal retail equivalent.
Bargain rails are constantly being restocked, with even greater discounts on quality kids clothing. We give 20% discount on goods bought to the value of R5000 or more (with the exception of" CHARACTER "garments ) and always have markdowns and special prices on selected stock.
The whole range of children's clothes is carried.
PLEASE NOTE THAT WE DO NOT HAVE AN ONLINE OR PRINTED CATALOGUE AS THE STOCK CHANGES DAILY.
If you need quality children's clothing, make a beeline for Beeline today!!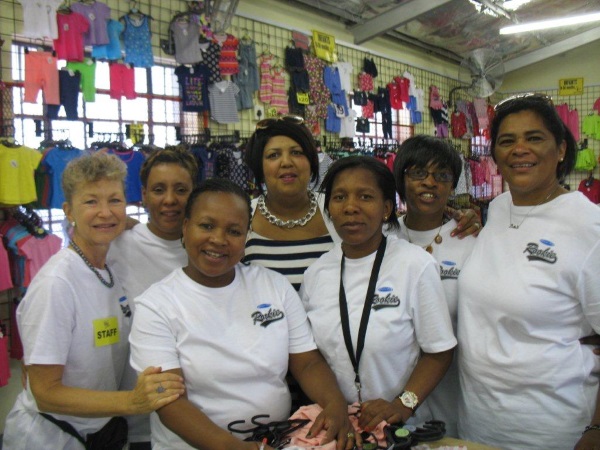 The friendly and experienced sales team at Beeline factory shop
Mens winter stock MARKED DOWN to CLEAR...Bulk buyers welcome
Below are examples of the ever changing stock