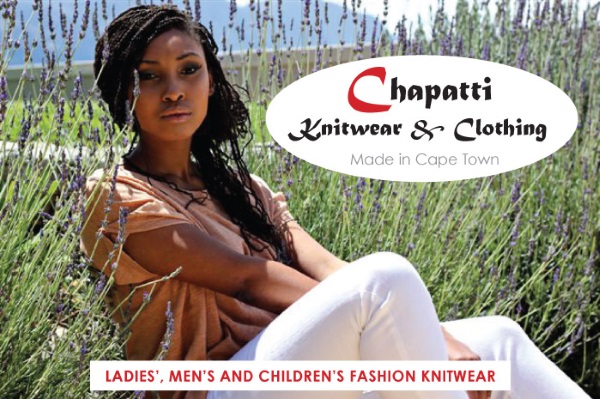 Chapatti Trading specialises in very well priced quality knitwear and accessories such as snoods, beanies, scarves and clothing – the majority of the products are made in Cape Town. The company is "Proudly South African" in everything it does.
There is a wide variety of jerseys and knitted goods available, as well as coats.
Chapatti Trading also manufactures Knitwear and Clothing to customer's requirements.
Chapatti Trading is a Clothing Company that are gearing themselves for direct selling and specialise in Knitwear as well as Clothing. We also have a Factory Shop which sell directly to the public at very realistic prices. There are constantly NEW styles every week. Our Products are affordable to allow clients to re-sell and still make a reasonable profit.
Retailers, Wholesalers, Hawkers, Schools, Corporate Companies and Consumers are most welcome to contact either Gary or Karen Roodt for all their requirements, may it be to purchase one of the items from our website or bulk orders either from our website OR an item customised and specially made to order to suit their requirements.
Chapatti Trading supports the Local Cape Town Manufacturing Sector and is willing to assist smaller buyers where possible.