Established for over 30 years, Rapid Sport are leading manufacturers of cycle gear/clothing and skiing accessories/clothing. Their factory shop in the centre of Cape Town offers members of the public the opportunity to purchase a wide variety of goods at prices that are +/-30 % cheaper than at normal retail stores.
Major brands available include Rapid Sport, Polar, Attitude and Ocean Optics eyewear.
All ages are catered for, from young kids to adults.
Products available include:

Cycling wear, including vests, shirts, shoes, shorts, gloves, helmets, all cycling accessories and carbon fibre cycling products, etc.

Ski gear, including jackets, pants, snowsuits, salopets, thermals, gloves, goggles, socks, headwear, etc.

Running gear, including shorts, vests, rain suits, etc.

Canoeing gear

Eyewear, including Ocean Optics branded eyewear.

Winter wear, including fleece products, jackets, thermals, etc.

Gym gear.

Footwear, including hiking boots, etc.

Casual wear, including shirts, jumpers, shorts, socks, etc.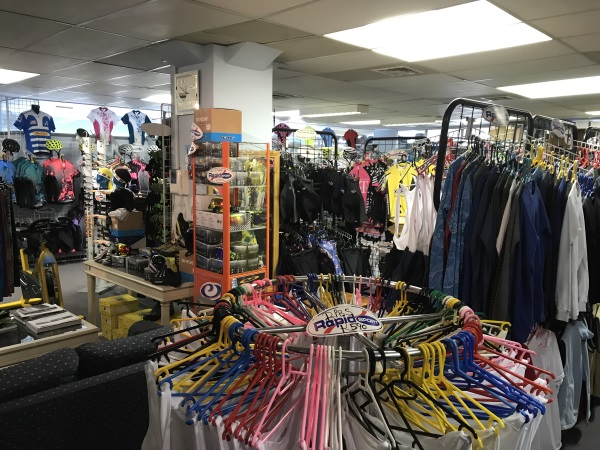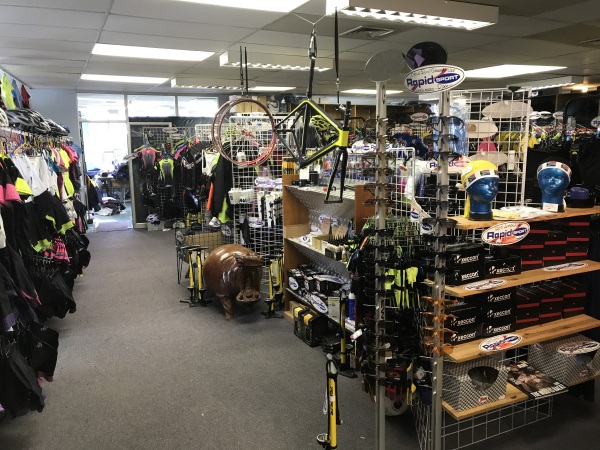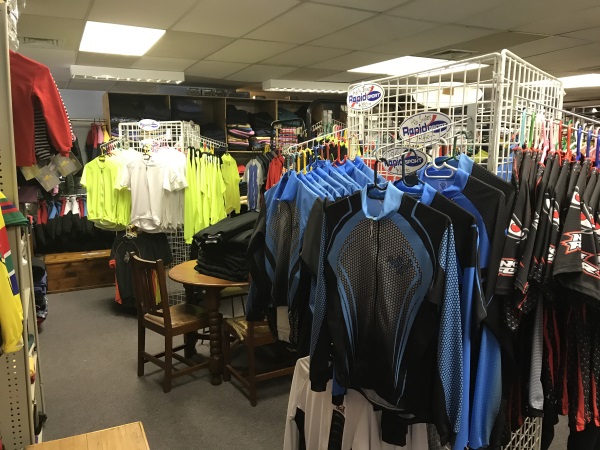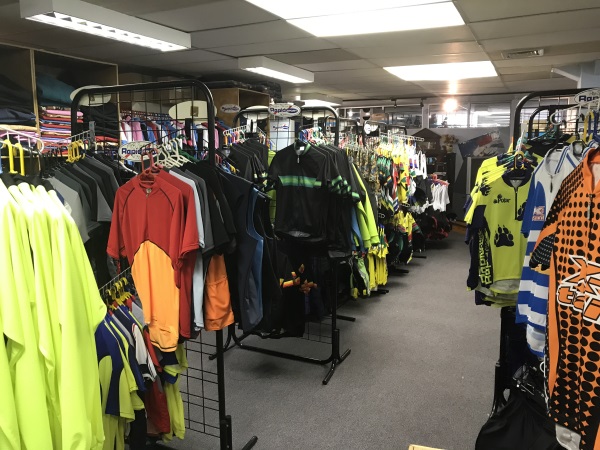 Rapid Sport started producing cyclewear in the late 80's and today boasts a stunning range of cyclewear for the professional, fun rider, mountain and road cyclist.
Only the latest technical fabrics and padding is used in the range. Comfort, stretch, durability and fast wicking properties are specified in to all garments.
The latest sublimation printing processes are used to create your personalised design for schools, clubs or corporate teams.
Snowski and Snowboarding Clothes
Rapid Sport produces and stocks a full range of affordable ski and board clothing. The range includes a wide variety of Mens, Ladies and Childrens ski products. The technical fabrics are imported and all garments are produced locally in our Cape Town factory.
We look forward to seeing you in the store, for lots more!