The Tailored Collection is a genuine factory shop, supplying top quality adult tailored ladies outerwear at discounted prices. The Tailored Collection is the factory shop chain of Peter Blond & Associates who have for many years been supplying top quality ladies outerwear to a top national chain of stores. The vast stock available at The Tailored Collection consists of overruns of various items.
Formal suits

Coats

Jackets

Melton Coats

Skirts

Pants

Plus much more.
Both summer and winter clothing is carried at the same time and all sizes of adult ladies clothing is carried, up to size 24.
The range of ladies outerwear includes:
Women in Cape Town know that The Tailored Collection is one of the best women's clothing factory shops around, where only the best quality ladies clothing can be found at greatly discounted prices. We look forward to inviting you to join the experience at our factory shop.
BULK BUYERS WELCOME!
Rules for BULK BUYING from any of our shops
Spend a minimum of R5 000 and you will receive 10% discount on all stock, discounted or full price.
Now also accepting lay byes.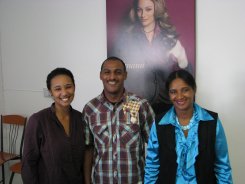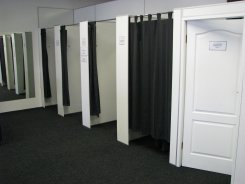 Please see examples of our stock below - the stock is constantly changing and any particular items are not always available for purchase.