FACTORY SHOP PRICES DIRECT TO THE PUBLIC
About Us
Welcome to our world of fabulous curtains! Are you ready to make your home beautiful? We are here to help with great designs and accents for any and every room in your house.
Services
Our talented staff will work with you to find curtains and accent pieces that bring out your personal style. Whether you come to us with a complete vision for your home, or come to us looking for inspiration, we are here to help.
We offer curtain fabric, dress fabric, bedding, haberdashery, upholstery, cushions, designer rods, towels, laminated floors, blinds and much more.
Approach
We are happy to start from scratch. Or, we can work with what you already have, and give you a home makeover that brings out the best in your own unique style. You'll be amazed at how affordable our pieces can be, too.
Let's plan your dream home, together.
Curtains
Ready made curtains
Make up, repairs and alterations
Lace curtains
Voile curtains
Embroidered voile curtains
Embroidered lace curtains
Curtain rods and poles and special designer styles
Curtain make up from as low as from R25 per metre
Bridal Room Specialists
Blinds and shutters
Blind and shutter sales and repairs
Venetian blinds
Roman blinds
Bamboo blinds
Vertical blinds
Roller blinds

Upholstery
Upholstery fabric sales
Upholstery of furniture
Upholstery of headboards
Bedding
Comforters
Sheets
Pillows
Pillow cases
Duvet covers
Towels
Cushions
Plus much more
Haberdashery
Zips
Cottons
Threads
All needles
Plus much more
Laminated flooring
Tailoring and clothes alterations
At Curtain World we are constantly looking for new fabric developments and there is an increasing demand for fabrics to not only look good, but perform. In hotels & restaurants there are high traffic areas that need to look good all the time. These fabrics should hold colour, clean easily, not stain, withstand daily use and be safe by being flame retardant. Curtain World has solutions for those areas!
PLEASE CLICK ON THE IMAGE BELOW TO DOWNLOAD OUR 2019 PROFILE - PDF DOCUMENT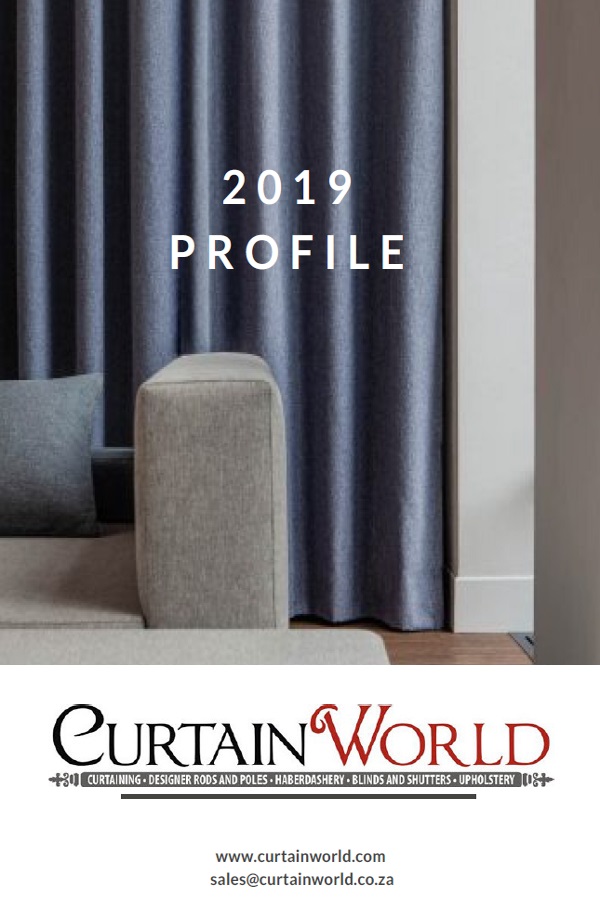 Some facebook reviews from our many satisfied clients:
Keshnee Hansjee reviewed Curtain World - 5 star
February 17 at 8:44am
THANK YOU Hanif for the amazing service and the most beautiful curtains and blinds. I still can't get over how stunning it looks! Thank you for assisting in turning our house into a home. Professional service from start to end.
Stacey-Leigh Meek reviewed Curtain World - 5 star
December 23, 2016 ·
Amazing quality at a very affordable price. My curtains were custom made within a day and couldn't be more happier with the outcome. Definitely recommended!
Edwin Sauermann reviewed Curtain World - 5 star
April 26, 2016
Excellent price, service, quality. Worth it to visit.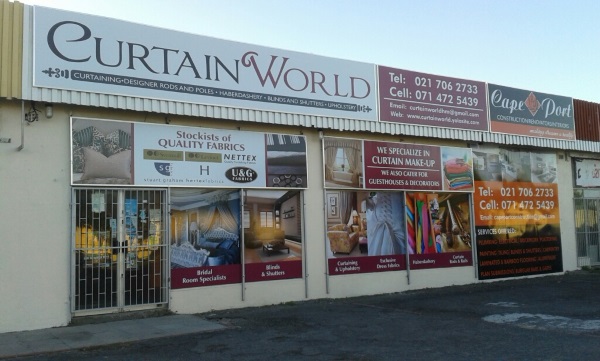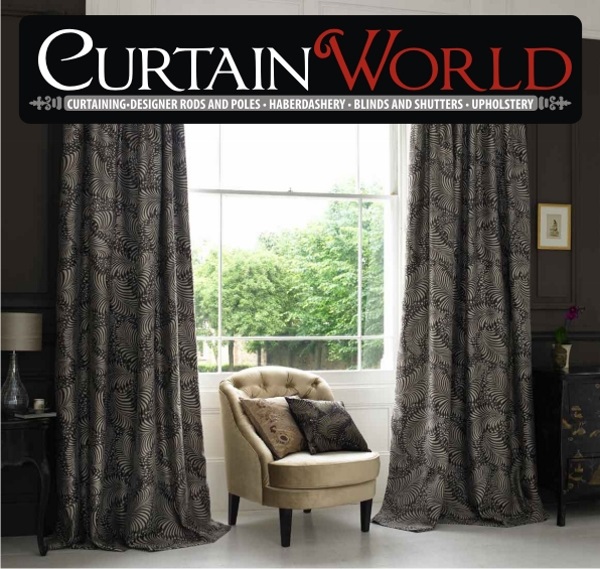 SEE BELOW SOME OF THE MANY PROJECTS WE COMPLETED IN 2018