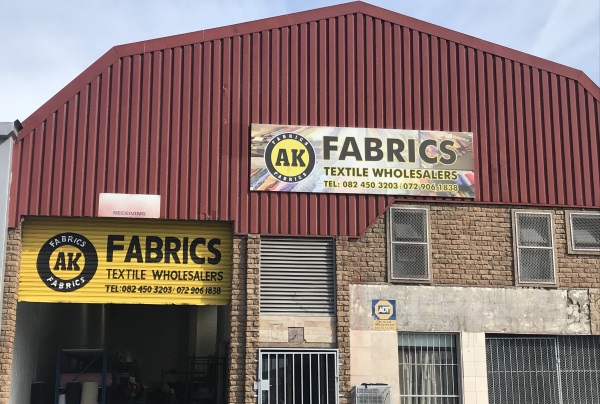 AK Fabrics - The Knit King!
AK Fabrics is a leading importer and wholesaler of best quality Egyptian fabrics. These top class fabrics arrive by the container load weekly and the shop in Athlone Industria 1 gives the public the opportunity to purchase these superior fabrics at the lowest prices to be found anywhere.
The specialisation is in Egyptian cotton knits and stretch fabrics. A large amount of draping fabric can also be found, as well as shweshwe prints. AK fabrics is the only importer of these superior Egyptian fabrics in South Africa. Many of these stretch lycra fabrics are the exact same fabrics as used by leading international sports apparel brands.
Fabric / textile products include:
Cotton lycra
Viscose lycra
Moda lycra
Stretch lace
Single jersey
Fleece (brushed and unbrushed)
Draping fabrics
Woven fabrics
Knitted prints
Shweshwe
Cotton rolls

Should you be looking for a specific fabric, give AK Fabrics a call. They will do their best to find it for you, at the lowest price possible.