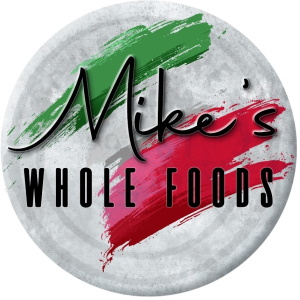 Mike's Whole Foods factory shop outlet focuses on a wide variety of healthy and wholesome products such as nuts, dried fruits, seeds, grains & pulses, biltong, rusks and biscuits at excellent prices. Ideally situated in the hub and bustle of High Street, Tygervalley. Enjoy 2 hours' free underground parking. Enjoy decadent coffees served by our qualified Barista while you shop.
We aim to offer residents of the northern suburbs and further afield a great shopping destination where low process and quality are guaranteed.
Mike's Whole Foods is beautifully fitted and has a Deli look and feel.
The product range includes:
Biltong and droewors
Biscuits
Cereals
Dried fruits
Grains
Groceries
Ground coffees and beans
Nuts
Olive and cooking oils
Pastas
Pulses
Rusks
Sauces and condiments
Seeds
Snacks
Tinned fruits
Tinned vegetables
Plus much more.
We offer bulk discounts and these can be negotiated with Mike himself.
We can courier goods nationwide from PostNet to PostNet.
Visit us today for a most pleasant shopping experience.