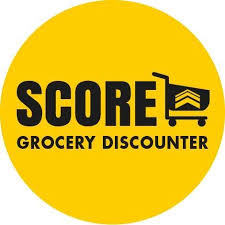 What we at Score offer you
We specialise in selling discounted non-perishable foods and toiletries, as well as household goods, that are near or just past their "best before" date. Our goal is to educate customers on what the "Best Before" date truly means, so that we can offer them an opportunity to purchase their necessities and SAVE BIG!
Score is a food clearance warehouse. We do not sell foods that are past their use by dates and could be a health hazard.
We strive to reduce hunger and food wastage
We strive to combat HIGH PRICES!!
So what does "best before" mean on labels?...it has nothing to do with the safety of the food. The best before date is the manufacturers guideline date, the contents of the tin or container will retain it's same taste, colour and texture that it was initially packaged with up until this date. This does not mean that the quality has deteriorated to such a degree that the contents are unsafe to consume. The contents of the container or tin can remain perfectly safe to eat years after the best before date.
The product range is vast and includes all popular product lines.
Groceries:
Biscuits
Cereals
Soups
Tinned foods
Chocolates
Noodles
Sweets
Condiments
Sauces
Pastas
Rice
Sugar
Spices
Pickles
Coffee
Tea
Chips
Snacks
Plus much more
Toiletries:
Nappies for babies
Nappies for adults
Ear buds
Tissues
Sanitary pads and tampons
Creams
Soaps
Shaving cream
Toothpaste
Wipes
Toilet paper
Plus much more
Cleaning supplies:
Washing powders
Bleach
Window cleaner
Disinfectants
Plus much more
Drinks:
Carbonated soft drinks
Fruit juices
Energy drinks
Cordials
Plus much more
Pet foods:
Dog food
Cat food
Pop in today for guaranteed saving on your monthly shopping bill.