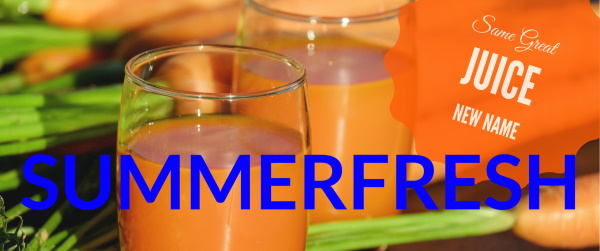 Summerfresh Distributors was launched by Mike Solomon, founder of House of Juice, in 2016, as a factory shop and distributor of Fresh Fruit Juice and Frozen Berries.
In February 2017, Summerfresh relocated to their current premises at 37 Marconi Road, Montague Gardens, which is the bottling and distribution plant and the factory shop. With convenient parking to collect your orders, the premises have been renovated and are larger and more suitable to the amount of visitors.
As a result of their rapid expansion, Summerfresh purchased two refrigerated trucks and is now distributing Fruit Juice and Frozen Berries up the West Coast, as far as Saldanha Bay as well as the Atlantic Seaboard, including Sea Point and Camps Bay, and has recently included the Waterfront, Cape Town CBD and Hout Bay to their distribution routes.
Summerfresh has both Halaal and Kosher certificates.
The factory shop offers the public the opportunity to purchase these superior fruit juices at massively reduced factory shop prices. The berries are also a must have and are priced way below normal retail prices.
We offer instore collection only.
Products include:
100 % FRUIT JUICE BLENDS
Apple 100%
Cranberry 100%
Fruit Cocktail 100%
Granadilla 100%
Grapefruit 100%
Guava 100%
Lemon & Lime 100%
Lemon Catering 100%
Lemon Pure 100%
Lime Pure 100%
Mango 100%
Mango Orange 100%
Mixed Berry
Orange 100%
Peach 100%
Pineapple 100%
Pomegranate 100%
Red Grape 100%
Strawberry 100%
Tropical Fruit 100%
Lemon Sweet
PULPS
Granadilla
Mango
Pineapple
Strawberry
FROZEN FRUIT 1 Kg
Berry Blend
Blueberries
Figs
Gooseberries
Raspberries
Strawberries
Watermelon
Please click here to download our latest price list.