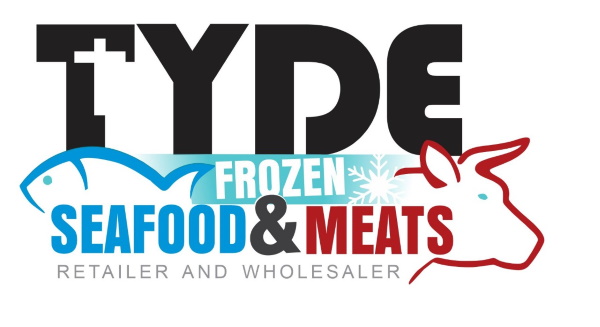 Established in 2019, Tyde Frozen Seafoods & Meat Factory Shop is a retailer and wholesaler that brings wholesale prices to the public in the Southern Suburbs of Cape Town. We will have a full range of seafood, crumbed chicken, frozen chicken lines and pork products available. We bring over 18 years of experience in the retail sector and our motto is to give the best personal customer service including a great quality product to the customer.
Tyde Frozen Seafood and Meats Factory Shop is a shopper's dream! Here you can find a wide range of frozen food essentials for the whole family. The spacious shop offers a wide range of fish, seafood, bacon, meat, cheese and chicken products.
Prices are a fraction of what you would pay in a normal retail store and the quality is first class.
Ample parking is available.
Stockists of:

Seafood Products
Basa Fillets
Calamari Rings & Steaks
Crabsticks
Fish Fingers
Flecked Snoek
Hake Fillets
Haddock Fillets
Half Shell Mussels
Mussel Meat
Prawn Meat
Prawns
Seafood Mix
Tilapia
Whole Snoek
Chicken Products
Crumbed Chicken Burgers / Pops / Schnitzels / Strips
Frozen Chicken

Meat Products
Bacon 7 Cheese Braaiwors Range
Cheese Grillers
Diced/Shoulder/Prime/Streaky Bacon
Fresh Viennas
Footlong Grillers
Russians

Dairy Products
Cheeses