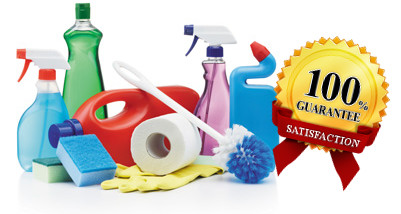 Welcome to Happy Home Products
We at Happy Home Products are extremely passionate about our products, quality and service excellence.
Our product-range has been carefully selected and formulated to offer our entire client-base excellent quality, at very affordable prices. These products are offered at wholesale prices and will certainly assist you in saving up to 40% on your household chemicals and detergents.
Many of our products carry the SABS/ISO 9001 quality mark.
We are continuously introducing new products into the market place.
Products not on our price-list might not be ex-stock, but are available on short lead times.
We offer you the opportunity to save money, experience quality and price, delivered at your door-step.
Our range of products include liquid, powder, paste and gel detergents, disinfectants, floor treatment chemicals, laundry products, hand cleaners, degreasers and other items.
This comprehensive range covers households, carpets and floor care, hospitals and institutions, engineering workshops, automotive industries and the hospitality trade.
We also offer items such as toilet paper, garage rolls, multi-purpose wipes, serviettes, foil, cling wrap, wax wrap, freezer bags, refuse bags, scented bin liners, mops, brooms, disposable aprons, mop-caps, rags, dishcloths, etc.
We offer an income opportunity for resellers.
Please click here to download aPDF document with our latest price list.
Happy Homes is now also proud to be an official supplier of Twinsaver paper products. Please click on any option below to download a price list.
.xlsx format

Please click here to download a PDF document with all Twinsaver products we supply. Some items might not always be in stock in our shop, but can be obtained for our customers very quickly.
Our vast product range includes:

General Household
Air Freshener
All Purpose Cleaner
Upholstery Cleaner
Window Cleaner
Pine Gel
Maxi Clean

Kitchen
Ammonia Cleaner
Bleach Thick
Dishwasher Econo
Dishwasher Super
Oven Cleaner

Disinfectants
Cherry Sanitizer
Dettol Sanitizer
Dual Purpose Cleaner
Jeyes Cleaner
Lavender Sanitizer
Pine Sanitizer
Drain Cleaner
Toilet /Bathrooms
Bubble Bath
Toilet Bowl Cleaner
Shower Shine
Liquid Hand Soap
Deo Blocks Each (200g)

Laundry / Clothing Care
Bleach
Fabric Softener Blue
Fabric Softener Pink
Vanish Spot Remover
Liquid Laundry
Washing Powder - Multi Purpose
Floors, Tiles & Carpets
Floor Stripper
Laminated Floor Cleaner
Mop and Shine
Tile and Grout Cleaner
Paper Products & Black Bags
Toilet Paper 1 Ply Virgin 300 Sheets
Toilet Paper 1 Ply Virgin 500 Sheets
Twin Savers 1 Ply 500 Sheets
Toilet Paper 2 Ply Virgin 350 Sheets
Toilet Paper 1 Ply Recycled
Garage Rolls
Kitchen Towels 2 Pack
Sundries
Light Duty Foil 25m X 440mm
Light Duty Foil 70m X 440mm
Heavy Duty Foil 25m X 440mm
Heavy Duty Foil 70m X 440mm
Cling Wrap 100m X 300mm
Cling Wrap 300m X 300mm
Snap Tech Dispenser
Snaptech Refill 100m X 350mm
Snaptech Refill 200m X 350mm
Wax Wrap 80m X 300mm
Freezer Bags 500 per Roll
Black Bags
Blue All Purpose Wipes
Bottles 1l Waisted + Cap
Bottles 1l Waisted + Cap
Labels 72mm X 84mm
Brooms and Mops
Budget Broom
Deluxe Broom
Large Mop
Dust Pan and Brush Set
Toilet Brush Set
Cloths and Scourers
Multi Purpose Cloth 2 Pack
Dish Swab Deluxe
Dish Swab Terry
Dish Cloth Deluxe
Dishcloth Terry
Brass Pot Scourers
Metal Pot Scourers
Metal Pot Scourers
Sponge Scourers
Green Thin Line Scourers
Gloves: Small, Med, Large, Ex Large
We also stock a wide range of plasticware and delicious sauces.