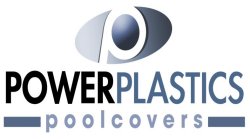 Covers for life
PowerPlastics Pool Covers technically superior manufacturing in impressive turnaround times and local insight are what set us apart in the industry. Selling direct to the public, pool owners are guaranteed to find an excellent product.
Our range includes thermal covers, the best-selling EnergyGuard and Sol+Guard covers, the Solid Safety Cover and the fully automated Starline Roldeck.
To offer our product in a factory shop context, we are offering first runs with multiple welds, seconds or taking advantage of cancelled orders. These are the only products which are discounted.
Our pool solutions directly address several issues affecting local pool owners, including the need to reduce one's footprints, to make household savings and to improve safety around pools.
On environmental issues, we are recognised as a leading supplier of covers for the eco-conscious pool owner seeking to reduce water, electricity and chemical consumption. With water up to six degrees warmer, our thermal covers also extend swimming seasons by eight weeks and are the first step to heating a pool naturally.
Pool safety and child drowning prevention are of utmost importance to us, driving our ongoing educational campaign to heighten awareness about the risks of uncovered pools and to ensure that every pool in the country is a child-safe one. With our Solid Safety Cover, parents have one less worry.
We also have an outlet in Johannesburg at the following details:
Physical address: 23 7th Avenue, Sandton
Tel: +27 (0)11 262 0373
Contact person: Mayibongwe
Email: joburg@powerplastics.co.za
Opening hours: 08H00 - 17H00 Monday to Friday
GPS: -26.088270, 28.094519
Google map