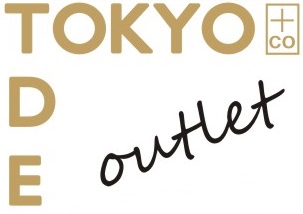 Tokyo TDE (under new management and ownership and previously in the building occupied by Tokyo and Co. and previously Queens Park) is a true factory shop, offering a huge range of branded shoes for the whole family at massively reduced prices.
The whole family is catered for, from infants and children, to teens and adults of both sexes. The stock consists of returns, overruns and rejects from many well known national clothing and footwear chains and many famous and household brand names are represented.
Brands sold include:
Zoom, Plum, Tommy, Urban Art, North Star, Miss Black, Pringle, Hush Puppies, Watson plus many more.
The shoe offering is so huge that it would be nearly impossible to mention all styles of shoes available, but you should find just about anything you need in the footwear line, including formal shoes, casual shoes, boots, sneakers, pumps, sandals, slippers plus much, much more.
Prices across the board are +/- 50% off normal retail prices and continual special offers on certain items result in even greater savings for the whole family.
The stock is constantly changing and new styles are always arriving, so regular visits are recommended to ensure that you get that special item you have been looking for.
Tokyo TDE Outlet also has a massive Clothing section. Please click here for further details.