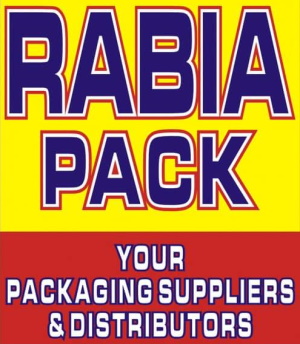 Rabia Pack is here to supply you with a great range of packaging in the best way we can. We provide for all your needs when it comes to serving food on the go, whether it be for a take-out, fast foods or baking your cake for a party that you are hosting.
We are continually striving to provide the best quality packaging at the most affordable prices at wholesale prices for the take-away food industry as well as household use. We have extensive knowledge and experience in the packaging industry, with continuous aspiration and commitment to build an efficient company and extended service.
Rabia Pack is conveniently situated in Athlone, Grassy Park and Wetton and we offer a delivery service for large orders and if you are unable to collect. Prominently a family owned business. Our team is made up of friendly staff who pride in what they do and further adopts dedication and willingness to exceed the expectations of the customer.
Orders of R2 000 and over are delivered for free in the Cape Town area and orders below R2 000 attract a 15% delivery fee.
We offer a wide selection of disposable, catering as well as biodegradable packaging with the aim to continue providing our customers with exceptional service, products and prices.
All our products are good quality and we ensure to continue to serve our customer needs with passion and honesty.
The product range is vast and includes:
Aluminium foil
Aprons
Baking ingredients
Bubble wrap
Cake boxes
Cake domes
Carrier bags
Clear bags
Clear tape
Clear tubs
Crockery
Detergents
Drinking straws
Foam containers
Grease proof bags
Heat sealers
Kitchen paper roll
Mop caps
Paper cups
Paper plates
Pizza boxes
Plastic containers
Plastic cutlery
Plastic gloves
Plates & tubs
Poly prop bags
Polystyrene cups
Polystyrene foam
PVC cling wrap
Refuse bags
Serviettes
Table cloths
Tin foil
Toilet rolls
Plus much, much more.
The Grassy Park store is the main store.
Directions to subsudiary stores:
Athlone
GPS : 33.961255, 18.503848
Google map
Wetton
GPS: -33.999949, 18.506883
Google map