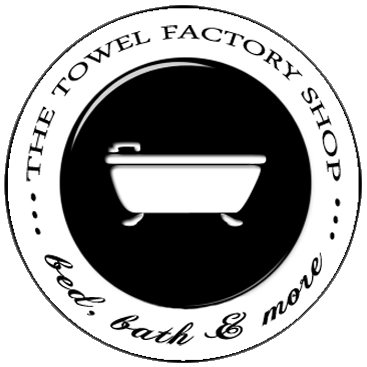 The Towel Factory Shop is the largest stockist of imported quality towels in Cape Town. Premium towelling and other items are sourced regularly from overseas and locally and are sold to you at unbeatable prices. You will not find a shop selling such top quality at such low prices.
The product range is vast and includes:
Towels
Bath sheets
Bath towels
Beach towels
Face cloths
Gym towels
Hand towels
Kiddies character towels
Towelling and cotton bath mat sets
Towelling gift sets
Towelling gowns
Curtains
Ready made curtains
Kitchenware
Dish cloths
Linen and Bedding
Blankets (acrylic and microfibre)
Duvet covers – embroidered and plain
Duvet inners
Mattress protectors
Pillow cases
Pillows – continental and standard (many different designs)
Quilts
Sheets
Throws
Tableware
Table cloths
Nappies
Top quality towelling nappes
Come visit us today and save on our quality products.
BULK BUYERS ARE WELCOME!