Garner Wafers Ice Cream Dessert and Confectionery Factory Shops - Food - Garner Wafers Ice Cream Dessert and Confectionery Factory Shops - Epping, Maitland, Killarney Gardens, Cape Town, Western Cape, South Africa

Offer valid until: 30 June 2019
Available at:
Garner Wafers Ice Cream Dessert and Confectionery Factory Shops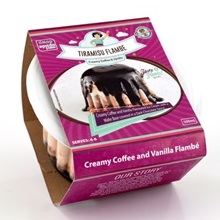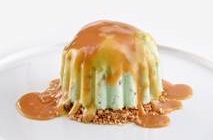 Peppermint
Crème Brulee
Salted Caramel Popcorn
Blueberry Cheesecake
Tiramisu
Buy 1 Flambé for R35.00
Buy 2 Flambés for R60
And buy 3 Flambés R80!!!
Valid from 3rd June 2019 until the 30th June 2019
This ice cream is a base, with ice cream and a Sauce. Just turn it around when it comes out of the freezer and let it melt a little bit, pop the pin at bottom (now the top) and let the sauce release the ice cream.

Or follow the TIP on the back of the packaging.
Available in our Factory shops only: Killarney Gardens, Epping and Maitland.