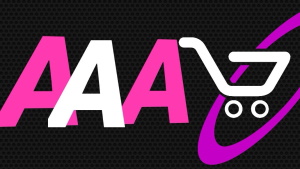 AAA DISTRIBUTORS is a leading retailer and wholesaler of a wide range of groceries, snacks, cooldrinks and beverages, chocolates, personal hygiene items, household consumables plus much more.
AAA DISTRIBUTORS MISSION
Many of the products sold at AAA DISTRIBUTORS are either very close to their best before dates or have passed their dates, which allows us to offer them to our customers at such low prices. We buy directly from manufacturers and test all products before putting them on our shelves, so as to ensure that they are safe for consumption. To reduce the amount of perfectly good beverages and related products that go to waste, we make them available to the public at a significantly reduced price. Many of our products have damaged outer packaging, have been mislabelled or are nearing the end of their best before dates.
Many of our goods are also well within their best before dates.
PLEASE NOTE THAT A BEST BEFORE DATE IS NOT A FOOD SAFETY DATE AND MAY BE SOLD AFTER THAT DATE.
Personal household and bulk buying are both allowed. There are no online sales or courier / delivery services available but customers all over South Africa are welcome to arrange for their own couriers to collect goods.
The product range is vast and always changing. Goods include:
Cool drinks
Fruit juices
Cereals
Biscuits and rusks
Chocolates
Sweets
Teas and coffees
Sauces and condiments
Dry groceries
Personal hygiene items
Toilet papers
Household detergents
Snacks
Chips
Plus much more.

Open 7 days a week, AAA DISTRIBUTORS is always there to save you loads of money on your grocery, foods and household essentials shopping.