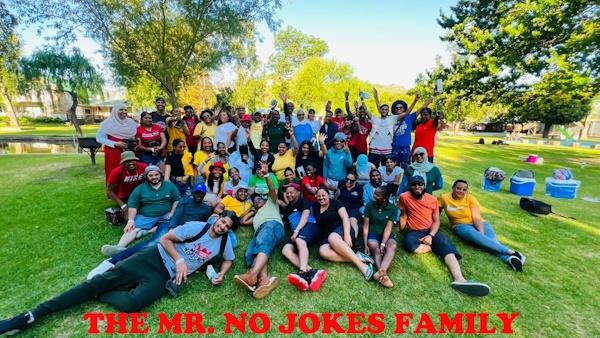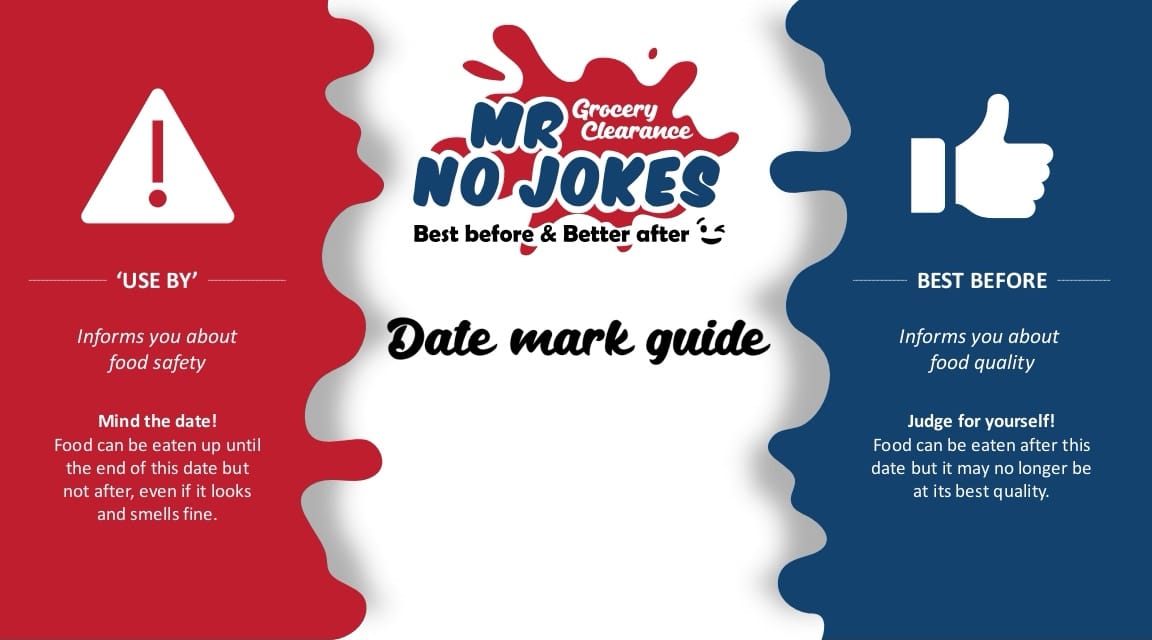 MR NO JOKES - VOTED SOUTH AFRICA'S FAVOURITE FACTORY SHOP.
2022/2023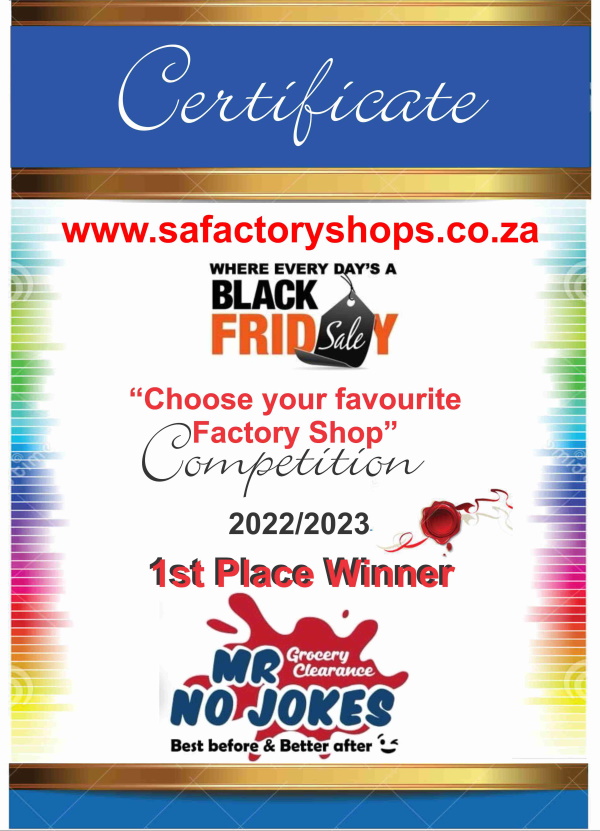 Mr. No Jokes is a leading light in the "best before" dated food and goods industry. Mr. No Jokes sources top quality goods that are near to their best by dates and offers these goods to the public at up to 50% off normal retail prices.
MANY ITEMS ARE ALSO WELL WITHIN THEIR "BEST BY" DATES.
Our concept is to recover non-perishable food that is either short-dated or dated, food destined for dumping in landfill sites. We pre-empt this process, buy the food direct from the manufacturers and sell it at hugely discounted prices direct to the public. This is all food that is perfectly safe for human consumption, but because people don't understand what Best Before dates mean they won't buy it and manufacturers and retailers have to dump it instead. It is a wicked waste of food; it is bad for the environment and a crazy thing to do when people are battling to make ends meet. I would also like to clarify the issue around 'expired' food. We don't sell expired food - we sell shelf stable non-perishable food that has reached or passed its best before date. A BB date is merely an indication of when the manufacturer believes that product will still be at optimum quality. All products will gradually deteriorate, often over many years, in terms of texture, colour and sometimes taste. It is highly unlikely that you would be able to tell the difference in taste between a pre BB date product and post BB date product. And remember, a BB date is NOT a food safety date.
Every year on Planet Earth, hundreds of millions of tons of food, which have passed their "best before" dates but would still be perfectly good to eat, are thrown away. Mr. No Jokes specialises in this surplus and short-dated stock, allowing us to pass on huge savings to our customers.
The stock in the store is constantly changing, as new consignments come in and are sometimes soon sold out. Rest assured that there will always be something for everyone in the family to be found.
The stock consists of:
Fruit juices
Cool drinks
Carbonated soft drinks
Biscuits
Sweets
Chocolates
Cereals
Groceries
Personal hygiene items
Cleaning materials
Toilet paper
Plus so much more.
We also have a branch in Montague Gardens.
We also have a branch in Stikland.
WE SELL ONLINE VIA OUR WEBSITE