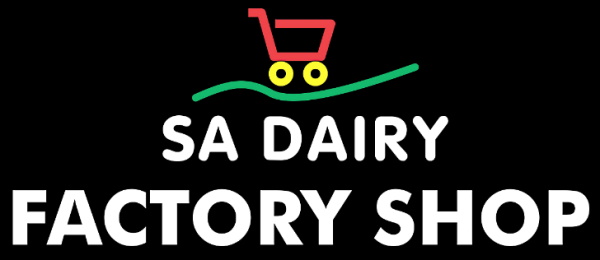 The SA Dairy Factory Shops are a new chain of factory shops, bringing consumers massive savings on a range of popular foodstuffs.
The spacious and well-appointed shops offer a wide range of goods, including an array of dairy products, Henties fruit juices, Simba chips, Lindt chocolates, yoghurts, biscuits, rusks, sweets, chocolates, pet foods, a wide range of dry groceries plus much more.
Special offers are constantly to be found and the money saving deals are extraordinary. Most goods are perfectly within their best before dates but a small percentage of dry goods are close to sell by dates.
Every Friday is a Black Friday, where you can get really special prices on certain items.
There is truly something for everyone at any SA Dairy Factory Shop. Come and visit us once and we know that you will be back many times.

Bellville Shop
33 Northumberland Street, Bellville, Cape Town, Western Cape, South Africa
Contact person: Lorren
Tel: +27 (0)65 949 7092
Facebook: https://www.facebook.com/sadairyfactoryshopbellville
Opening hours: Mon - Fri: 09H00 - 17H00; Sat: 09H00 - 14H00
Debit and Credit Cards only
Email: infonorthumberland@sadairyfactoryshop.co.za
GPS: -33.88884758064706, 18.63181438462969
Google map

Kuilsriver Shop
Shop D3, Access Park Kuilsriver, Van Riebeeck Road, Kuilsriver, Cape Town, Western Cape, South Africa
Contact person: Monique
Tel: +27 (0)79 036 8055
Opening hours: Mon - Fri: 09H00 - 17H00; Sat: 09H00 - 15H00
Debit and Credit Cards only
Email: infoaccesspark@sadairyfactoryshop.co.za
GPS: -33.911491053975084, 18.66701715327411
Google map

Oudtshoorn Shop
Corner of Rademeyer Street and Jones Street, Oudtshoorn, Western cape, South Africa
Contact person: Riaana
Tel: +27 (0)84 583 9146
Opening hours: Mon - Fri: 08H00 - 17H00; Sat: 08H00 - 13H00
Debit and Credit Cards only
Email: infooudtshoorn@sadairyfactoryshop.co.za
GPS: -33.60771198072559, 22.214931269282083
Google map

Paarl Shop
130B Lady Grey Street, Paarl, Cape Town, Western Cape, South Africa
Contact person: Ruve
Tel: +27 (0062 558 9829
Facebook: https://www.facebook.com/sadairyfactoryshop
Opening hours: Mon - Fri: 09H00 - 17H30; Sat: 09H00 - 15H00
Debit and Credit Cards only
Email: info@sadairyfactoryshop.co.za
GPS: -33.73064782612037, 18.9716299981202
Google map