Welcome to The Hideaway

The home of Cape Town's most innovative, new factory-shopping space.

The Hideaway was relaunched and re-invented mid-2019, on the site of the original, long standing warehouse for a wide variety of furniture made and crafted on-site. Our range of bespoke decor and gifting accessories are sourced from around the country and when not crafted in the back of our very own factory, they come from other local artisans and traders in our bid to support South African entrepreneurs and small businesses in line with our proudly local stance. The concept of opening up our factory to the public stemmed from us wanting to better showcase the creative space that serves our business on a daily basis. This offers a chance for visitors and customers to explore a little behind the usual store front and instead, enhance their weekday and weekend shopping experience with our on-site coffee nook and complimentary weekend Morena bubbly tastings, coffee's and even occasional live music on offer.

While our physical space is still proudly on show for all those in need of a little decor and home inspiration, with open doors from Monday to Friday, from 9am to 4pm and weekend shopping from 9:30am until 2pm, we are proud to announce the launch of our online store for those based further afield than the mother city. This launch comes on the back of all the requests we've received from The Hideaway fans from around the country. Newly engaged couples are now specially catered for with the addition of a wedding registry section and corporate gifting has never been easier.

We're so thankful that after multiple requests from you all and with our social media also acting as our storefront, The Hideaway is now accessible to everyone on all platforms, from all places and with delivery organized and sorted from our side.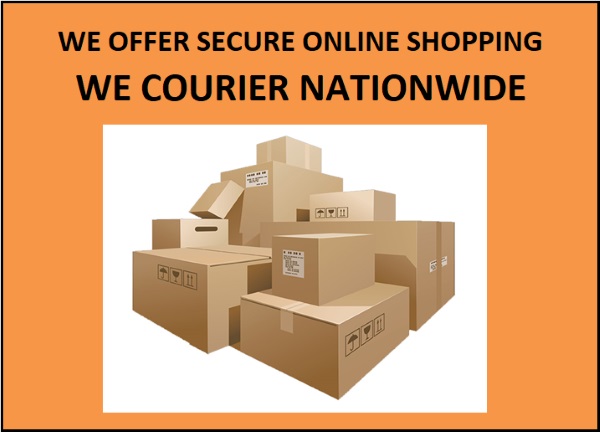 The product range is vast and includes:
Cheese and Baguette Boards
Trudeau boards are hand crafted from French oak wine barrels. These barrels have been used in the process of ageing red wines that are produced in the beautiful Franschhoek valley. The French oak used for these barrels is over a hundred years old and was growing prior to the First World War. Red wine colouring and aroma are still evident. The boards are produced on a wine farm situated on the slopes of the Franschhoek Pass. Each one is uniquely hand crafted.

These boards are ideal for baguettes, cheese, bread, sushi, smoked salmon etc. Various sizes are available in all the designs.
Outdoor Furniture
Outdoor tables, chairs and bars tools are a speciality of ours.
Crates and Storage
Wooden crates of all sizes
Wine crates
Wine stands
Champagne Riddling Racks
The riddling rack was first introduced at the Champagne house of Veuve Clicquot in France. It aided the mass production of Champagne in the early 19th century when Madame Clicquot invented it for the important role of disgorgement.

New bottles of champagne were stored on their sides in deep cellars. This wine was stored sur lie, or "on the lees" (the dead yeast cells and sediments trapped in the bottle). The amount of time the Champagne spent sur lie had a direct relationship to its quality and flavour complexity.

After initial fermentation in the bottle, the bottles were inclined at a 45-degree angle on a riddling rack, which is made up of two simple rectangular boards hinged at the top with slanted openings in them. Over the next few weeks on a daily basis, the riddler would rotate every bottle a few degrees which is an art unto itself. Once the yeast cells had collected in the bottle neck, it would have been frozen and the yeast cells disgorged.
Accessories
A wide range of accessories are available, including:
Wooden serving spoons and utensils
Disposable paper place mats
Domino sets
Jenga sets
Noughts and crosses sets
Flower boxes
Wooden placemats
Cutlery trays
DVD boxes
Wine boxes
Storage boxes
Driftwood sculptures
Biltong cutters
Chalk boards
Kitchen utensil boxes
Condiment boxes
Tea trays
Bird feeders
Cheese box graters
Key holders
Solid wooden door stops of various designs
Wedge door stops
Fruit bowls
Fire blowers
Wooden letters - E A T
Wooden letters - L O V E
Champagne buckets
Aprons
Scarves
Wine barrels
Cheese cutter sets
Sabrage swords (for opening champagne bottles "buccaneer style")
Pillows and cushions
Plus much more
Canvasses
Choose from a wide range of rustic wooden canvasses of varying sizes.
Baskets
A wide range of rattan and sea grass baskets can be found, including:
Kitchen basket sets (with or without handles)
Round cylinder baskets with handles
Placemats (round and square)
Shopping basket sets
Laundry basket sets
Planter basket sets
Floor mats

Mango Wood Boards
Various wooden boards to be used either in food preparation or serving
Glassware
The glassware range includes:
Cake domes
Olive oil dispensers
Vinegar dispensers
Water bottles
Wine decanters
This is a fantastic shop for the home or business decorator to browse around in - there is always some treasure that can be found.
With that, we say happy shopping and welcome to The Hideaway.