THE CAROLINA REAPER - +/- 2,200,000 SHU (Scoville Heat Units)
As of August 2013, Guinness World Records stated that Smokin' Ed's Carolina Reaper® is officially the world's hottest chilli pepper. Originally named the "HP22BNH7", this pepper is bred by cultivator Ed Currie, who runs PuckerButt Pepper Company in Fort Mill, South Carolina.
As a comparison, Tabasco sauce rates between 2,500 and 5,000 SHU on the Scoville Scale.
The Chilli season starts again in November / December. We hope to have a good growing season.
The Carolina Reaper is officially the hottest chilli in the world. The Carolina Reaper has a Scoville rating of 2.2 million SHU (Scoville Heat Units), which means that it is more than 300-500 times hotter than a Jalapeño pepper.
We have Reaper seeds and Peppadew seeds at R5 each and Carolina Reaper Sauce.
We are situated in Milnerton, Cape Town and accept only cash.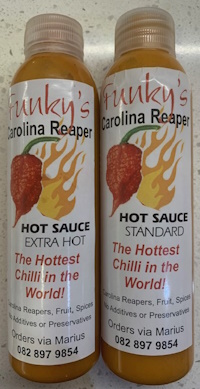 Available now - till stocks last.
Funky's Carolina Reaper Chilli Sauce (Standard) (150ml) - R250
Funky's Carolina Reaper Chilli Sauce (Extra Hot) (150ml) - R300
Delicious, tasty hot sauce that will excite your mouth and have you coming back for more.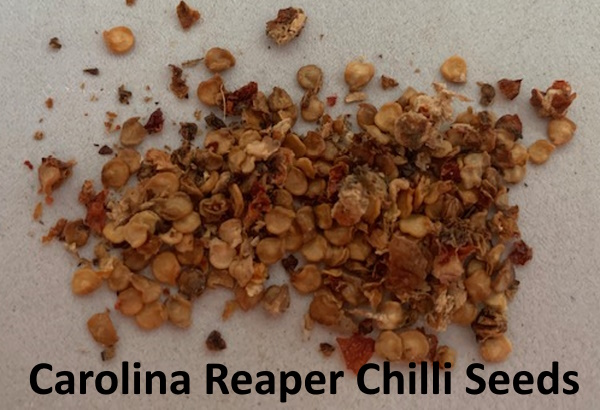 Carolina Reaper Chilli Seeds
R5 each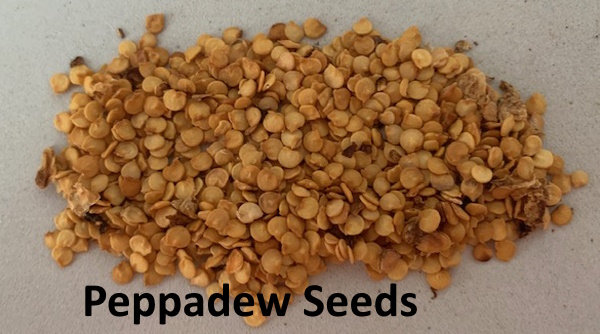 Peppadew Seeds
R2 each
These chillies are not for the faint hearted but are ideal for cooking – full of flavour and heat!
Handle with care, whatever you do.
Use the seeds to start cultivating your own plants – this a lengthy process but worth the trouble.
We courier nationwide, Postnet to Postnet.
We do not have a physical shop – please phone or email to purchase.
WE NOW ALSO SELL PEPPADEW SEEDS AT R2 EACH.
Please click here to view our catalogue