Beeline Children's Clothing Factory Shops - Clothing - Baby and Children's Clothing - Brackenfell/ Cape Gate, Lansdowne, N1 City, Paarl, Sunningdale, Worcester, Wynberg, Cape Town, Western Cape, South Africa
Offer valid until:
09 October 2022
Available at:
Beeline Children's Clothing Factory Shops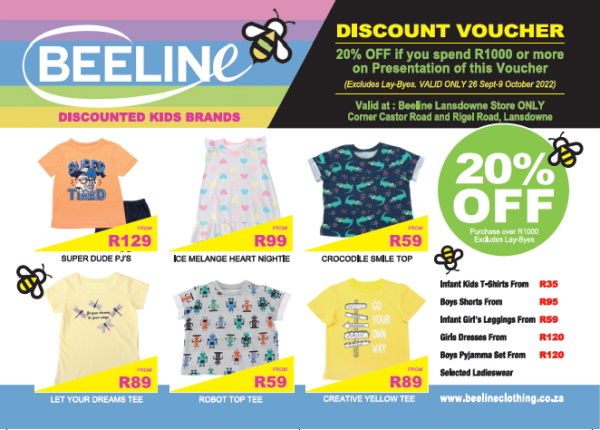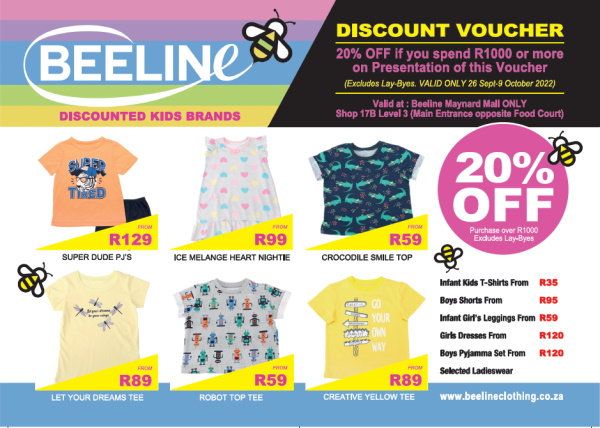 These vouchers are only for usage at Beeline Lansdowne and Beeline Wynberg.
These vouchers are to be used between the following dates only: 26 September – 9 October 2022.
These vouchers van be used for any in store purchases (excluding laybys).
A minimum spend of R1 000 is needed to qualify for the 20% discount.
These vouchers can be presented to the shops either printed on paper or shown on your device.