About Us
MultiSnack supplies to retailers, manufacturers and foodservice suppliers across Southern Africa and our neighbouring countries. Our food safety standards are among the highest in the industry. We supply bakeries, manufacturers, small businesses, hospitality businesses, and food service suppliers. Our stock is procured locally whenever possible. Using our inhouse processing and manufacturing facilities, we manufacture and pack products from bulk to 1kg. In addition to roasting nuts, we mill our own nut flour and manufacture our own granola and muesli products. We sell under our own brand but we can do private label depending on Minimum Order Quantity.
MultiSnack sells directly to the public through our factory shops in Cape Town and Johannesburg. We now offer an online shop that can deliver directly to your home via courier. For our wholesale customers we deliver with our fleet of delivery vehicles. Whether your business is small or large, we are ready to assist. MultiSnack, your wholesaler of choice.
Shop Online
Welcome to our online store where most of our products are available in quantities of 1kg to 500g. Our goal is to offer you the best price per kilogram in the industry. Feel free to compare us. If you order online, you will be given the option of having your order shipped to you or picking it up from one of our factory shops. Happy shopping! And remember we have the same shipping cost for orders from 1-5kg, which is calculated at checkout.
Please shop around and go nuts with our awesome products & offers…
Our shops stock a larger range of products than are available via our online sales website. If you are in Cape Town or Johannesburg, pop on down to the Multisnack factory shop for the lowest prices guaranteed on a wide range of products.
When ordering online, you have the choice of collecting the goods from our Cape Town or Johannesburg shops or having the goods delivered by courier, nationwide.
For the month of November, use our special Black November coupon when buying online and get a further 15% discount off our already unbeatable prices! Simply enter the code MUL23 into the relevant checkout section of the website and save a further 15%!
Store prices and online prices are exactly the same.
Our stores also have Bargan Bins, where further extra special discounts are given on a range of products. These products are generally small quantity overrun products that do not fill our standard 500 g or 1 kg packaging.
Products include:
Baking products
Banting products
Dried Fruits
Grains
Muesli and Granola
Nuts
Nutty snacks and mixes
Pulses
Seeds
Sweets
We are accredited with the Kosher and Halaal boards.
You will not find these best quality products at such a low price anywhere else – these are true factory door prices!
Johannesburg store info:
66 Roma Street, Cosmo Business Park, Randburg, Gauteng
Tel: +27 (0)10 013 1054
Email: gauinfo@multisnack.co.za
GPS: -26.006599357528387, 27.940836626984265
Google map
PLEASE CLICK HERE TO SHOP ONLINE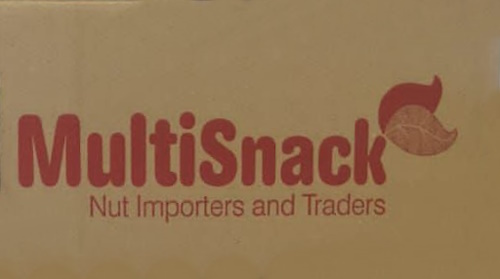 Collect your online order instore or have your online order sent via courier