Mel's Hair Care Products Factory Shop - Hair Care - Mel's Hair Care Products Factory Shop - Somerset West, Cape Town, Western Cape, South Africa

Offer valid until: 07 June 2022
Available at:
Mel's Hair Care Products Factory Shop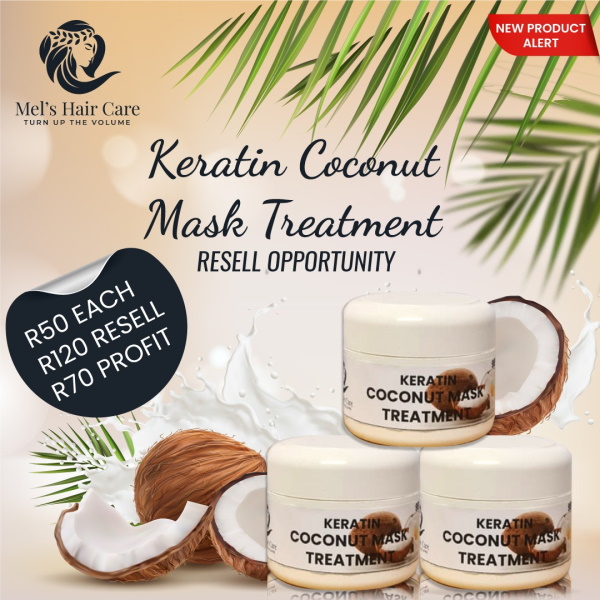 Here is an opportunity to more than double your money. A fabulous new product has arrived at Mel's Hair Care.
Keratin Coconut Mask Treatment
Buy for R50 each
Recommended selling price: R120
Profit is R70 (140% profit)
This product can be couriered to your doorstep, nationwide.
Start selling and change your financial future today.